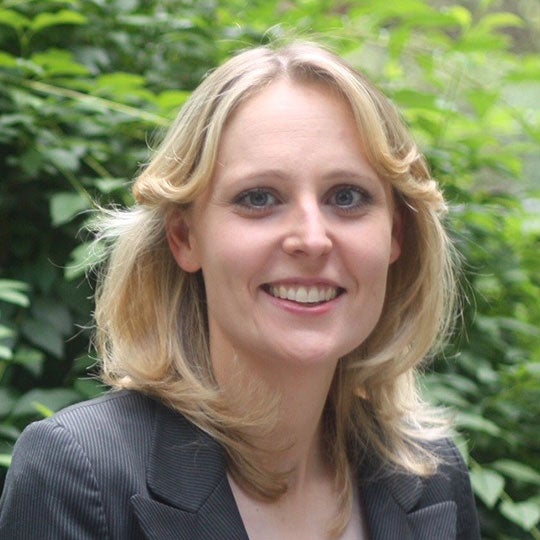 Romany Webb is an Associate Research Scholar at Columbia Law School and Deputy Director of the Sabin Center for Climate Change Law. Romany's research focuses on two primary areas: (1) energy and (2) negative emissions technologies. Romany's energy-related research explores how legal and policy tools can be used to minimize the climate impacts of energy development as well the impacts of climate change on energy infrastructure. Romany also researches legal issues associated with the development and deployment of negative emissions technologies on land and in the ocean. From 2020 through 2022, she served on the National Academy of Sciences, Engineering, and Medicine Committee on Ocean Carbon Dioxide Removal and Sequestration. She now co-chairs the Climate Change, Sustainable Development, and Ecosystems Committee of the American Bar Association's Section of Environment, Energy, and Resources and serves on a number of other boards and advisory councils.
Prior to joining the Sabin Center, Romany worked at the University of California Berkeley Energy and Climate Institute, researching executive authority to combat climate change. Romany also completed a fellowship with the Kay Bailey Hutchison Center for Energy, Law, and Business at the University of Texas at Austin, where she researched energy policy. The fellowship followed several years working in private practice in Sydney, Australia.
Romany received an LL.M., with a certificate of specialization in environmental law, from the University of California, Berkeley in 2013. She also holds an LL.B., awarded with first class honors, from the University of New South Wales (Australia).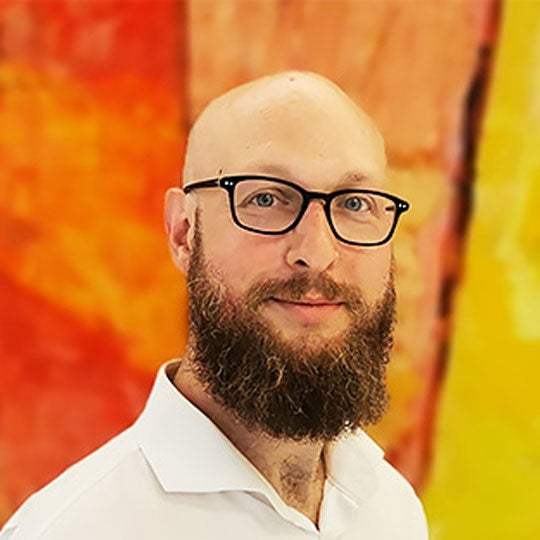 Michael Panfil is the Senior Director and Lead Counsel of Climate Risk & Clean Power at Environmental Defense Fund, where he works to advance the development and implementation of efforts designed to reduce climate-destabilizing emissions. Michael engages before energy, environmental, and financial regulators as well as before federal courts across the country to secure durable solutions and sustainable practices.
In addition to his work with Environmental Defense Fund, Michael serves as Scholar in Residence at American University, Washington College of Law and as Adjunct Professor at Howard University, School of Law. He is also a vice chair of the Climate Change, Sustainable Development, and Ecosystems Committee of the American Bar Association's Section of Environment, Energy, and Resources and a Board Member for the Energy Justice Law & Policy Center.
Prior to joining Environmental Defense Fund, Michael spent time with the White House, Council on Environmental Quality and United Nations. He received his BA from the College of Wooster and JD from Columbia Law School.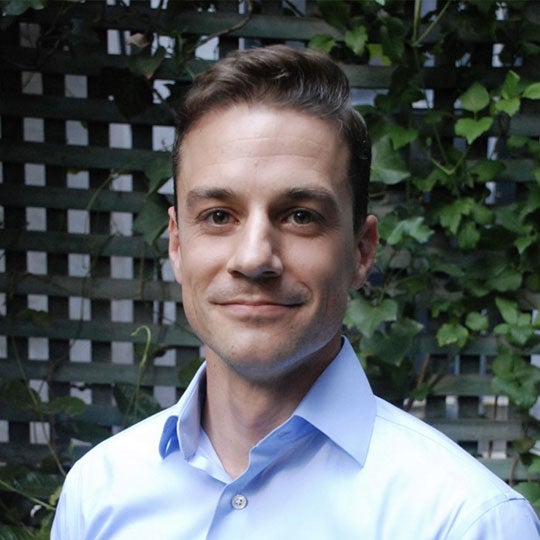 Jack Lienke is the Regulatory Policy Director of the Institute for Policy Integrity and an adjunct professor at the New York University School of Law, where he co-teaches the Regulatory Policy Clinic. Jack's work at Policy Integrity focuses on federal environmental and administrative law. He has participated in dozens of regulatory proceedings before a wide range of federal agencies and filed amicus briefs supporting environmental, health, and consumer protections before numerous federal courts.
Jack has particular expertise in the U.S. Clean Air Act and, with Richard L. Revesz, wrote the book Struggling for Air: Power Plants and the "War on Coal" (Oxford University Press 2016), which chronicled five decades of efforts by the U.S. Environmental Protection Agency to eliminate deadly air pollution from coal-fired power plants. He has also published commentary on environmental and health policy in a variety of news outlets, including The New York Times, The Washington Post, The Los Angeles Times, The Hill, Stat, and Grist. Prior to joining Policy Integrity, Jack worked as a litigation associate at Davis Polk & Wardwell LLP and a law clerk to the Honorable Janet C. Hall of the U.S. District Court for the District of Connecticut. He holds a J.D., cum laude, from NYU Law and a B.A., with general honors, from Vassar College, and he is an M.B.A. candidate at the NYU Stern School of Business.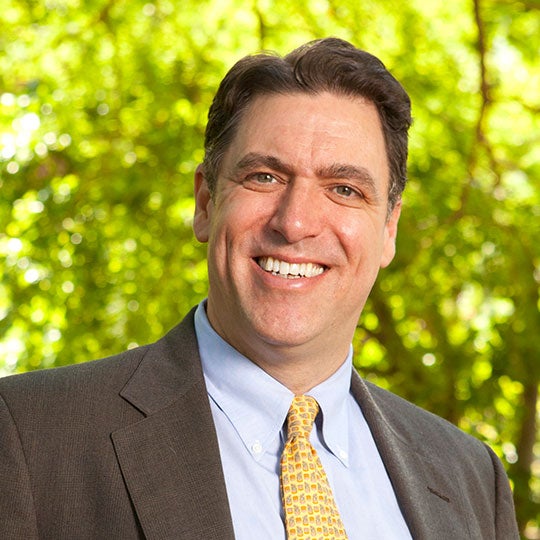 Jim Rossi is the Judge D.L. Lansden Chair in Law at Vanderbilt Law School and is nationally recognized for his research on administrative and energy law topics. His recent articles focus on the role of public utility doctrines and principles in modern energy markets, as well as federalism and other shared jurisdictional issues affecting agency regulation. His books include Energy, Economics and the Environment (4th edition, Foundation Press, 2015, with Joel Eisen, Emily Hammond, David Spence, Jacqueline Weaver and Hannah Wiseman); Regulatory Bargaining and Public Law (Cambridge University Press, 2005); and an edited collection of essays, Dual Enforcement of Constitutional Norms: The New Frontier of State Constitutionalism (Oxford University Press, 2010, with James Gardner). Professor Rossi served as a consultant to the Administrative Conference of the United States' Committee on Collaborative Governance project on Improving Coordination of Related Agency Responsibilities, which resulted in a set of recommendations adopted by the conference on how agencies should coordinate.
Before joining Vanderbilt's law faculty, he was the Harry M. Walborsky Professor and associate dean for research at Florida State University College of Law. Professor Rossi has also taught as a visiting professor at Harvard Law School, the University of Texas School of Law and the University of North Carolina School of Law. Before entering the legal academy, he practiced energy law in Washington, D.C. Professor Rossi was the law school's 2013-14 FedEx Research Professor.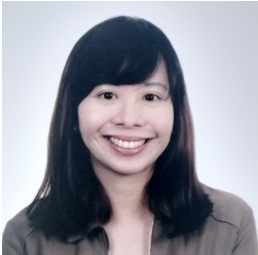 Dyan is a postdoctoral research scholar at Columbia Law School and a fellow at the Sabin Center for Climate Change Law. Her work with the Initiative on Climate Risk & Resilience Law focuses on the intersection between climate risk and resilience law and policy, financial regulation, and energy regulation.
Dyan previously worked as a Research Assistant at the Georgetown Climate Center, where she conducted research on opportunities for low-income and disadvantaged communities to capitalize on funding under the Biden-Harris Justice40 Initiative and other federal transportation grants, and on the U.S. healthcare industry's emissions reduction strategies. She practiced corporate and commercial law at Quisumbing Torres in the Philippines, a member firm of Baker McKenzie, for almost three years.
Dyan received her LL.M. in Environmental and Energy Law, with distinction, from the Georgetown University Law Center in 2022, and her J.D., second honors, from Ateneo de Manila University (Philippines) in 2016. She also holds a B.A. in Management Economics from Ateneo de Manila University (Philippines).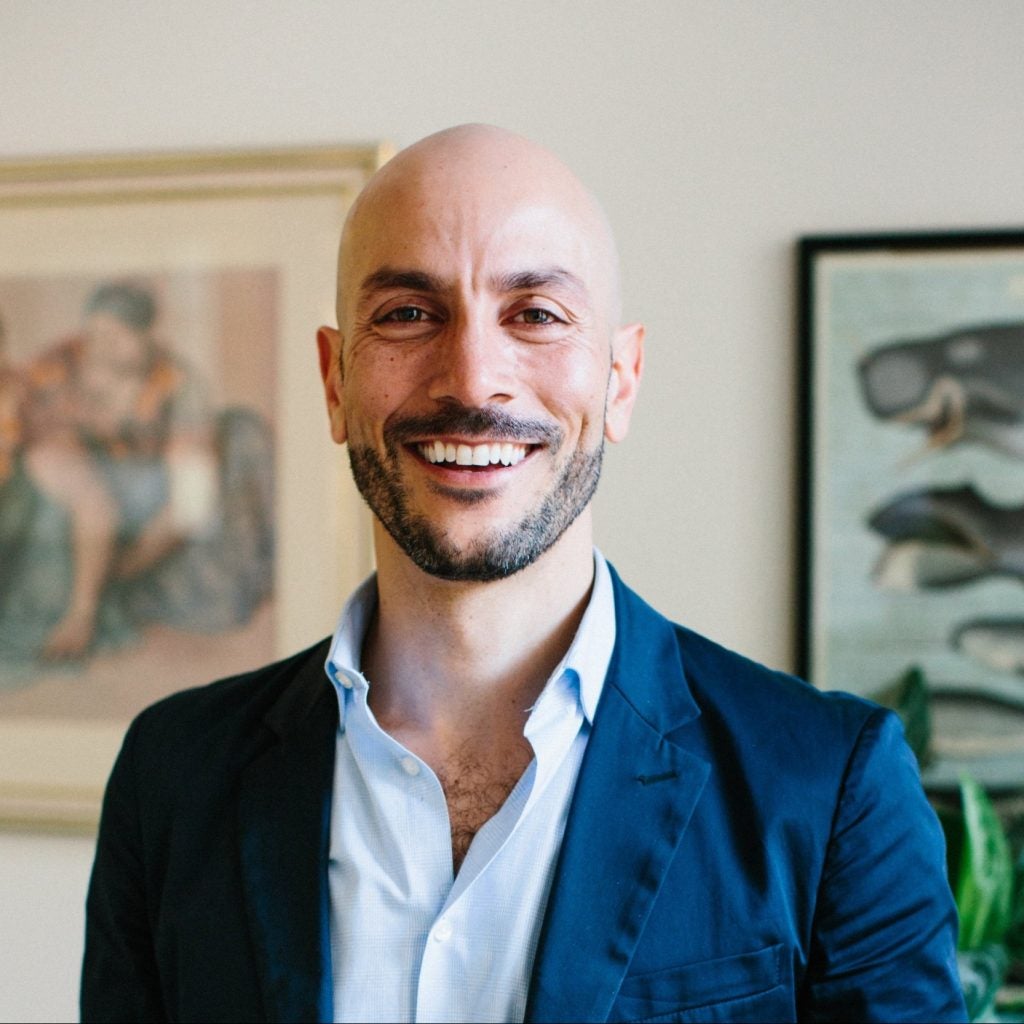 Ilmi Granoff is a Senior Fellow at the Sabin Center for Climate Change Law and Adjunct Research Scholar at Columbia Law School. He is an attorney and climate and sustainable finance expert with over two decades of experience—spanning public, private, and third-sector institutions—working on the policy and financing of the transition to a net-zero greenhouse gas, sustainable economy. He serves as a trusted advisor, manager, and fiduciary for philanthropies, governments, financial institutions, and companies on sustainable finance and policy matters in the US, Europe, Latin America, and Africa, and an accomplished speaker, researcher, and author.
Ilmi is also a member of the Climate-related Financial Risk Advisory Committee (CFRAC) of the Financial Stability Oversight Council at the US Department of the Treasury, and a Visiting Senior Fellow at the Grantham Research Institute at the London School of Economics. llmi is a principal at the strategic advisory firm Climate Technology Group and at the private investment firm Adventure Capital and a Senior Advisor to the ClimateWorks Foundation, where he recently served as a Senior Director and established and led their Finance Program. Previously, Ilmi headed the Green Growth Business Unit at the Overseas Development Institute, served as the Special Counsel for Climate and Environment at the African Development Bank, practiced law in the global energy and infrastructure group at Freshfields, and worked at the United Nations Development Program. He holds a J.D. from New York University School of Law, master's degrees in international relations and environmental science from Yale University, and a B.A. (High Honors) from Swarthmore College.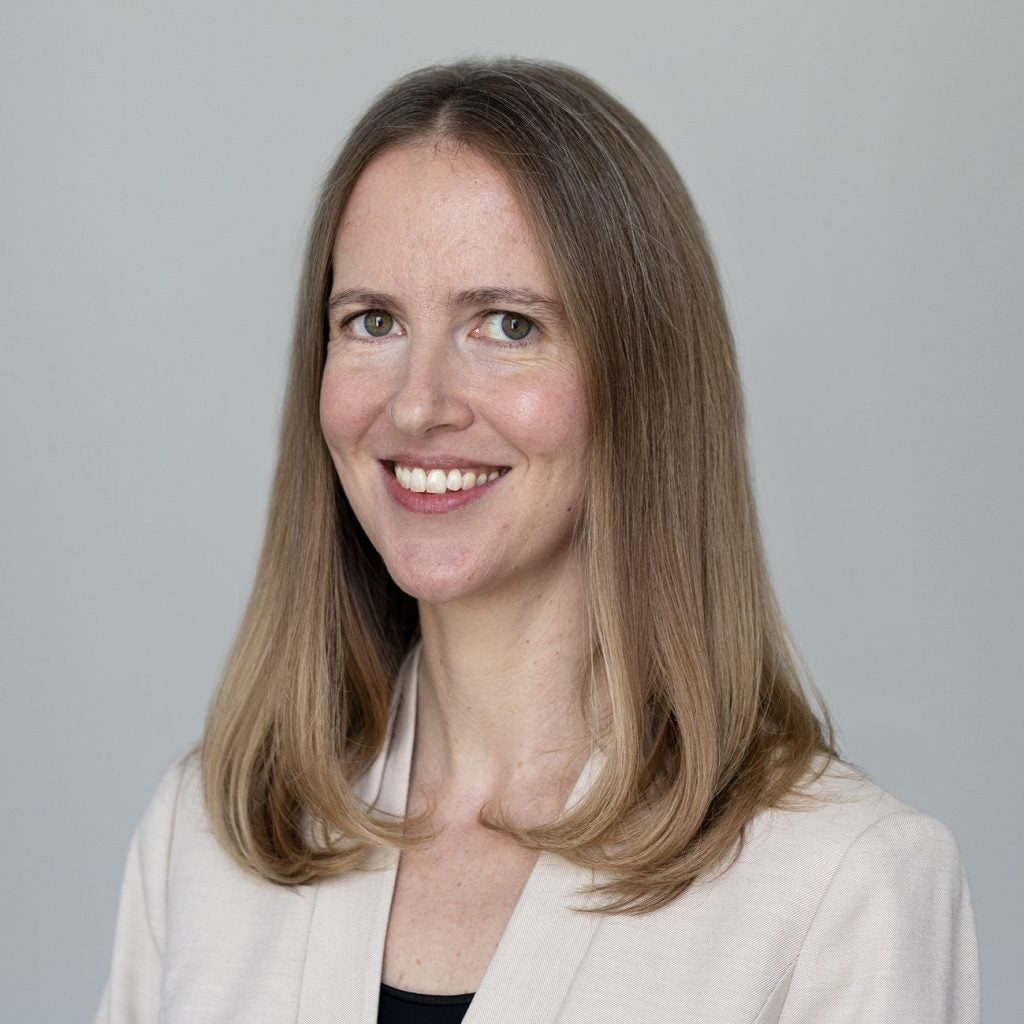 Cynthia Hanawalt is a Senior Fellow at the Sabin Center for Climate Change Law. An accomplished securities lawyer, Ms. Hanawalt leads the Sabin Center's work in support of ambitious, durable financial regulation on climate-related risk at the federal and state level. She is affiliated with Columbia Law School and the Initiative for Climate Risk & Resilience Law, a coalition of scholars driving legal innovation in government and the private sector to address the consequences of climate change. She collaborates with a range of investor networks and environmental groups, and writes regularly on issues of financial regulation and policy. She has been quoted in numerous media outlets, including The New York Times.
Prior to joining the Sabin Center, Ms. Hanawalt served as Chief of the Investor Protection Bureau for the New York State Office of the Attorney General, where she led the team charged with enforcing the state's securities laws. Under her leadership, the Bureau recovered over $850M on behalf of New York investors, and achieved groundbreaking results in electronic trading and cryptocurrency matters. Previously, Ms. Hanawalt was a Partner at the securities law firm Bleichmar Fonti & Auld LLP.
Cynthia also serves as a Trustee and Chair of the Audit Committee of Wave Hill, a public garden and cultural center in the Bronx. She is a graduate of Columbia Law School, where she was a Harlan Fiske Stone Scholar, and Duke University, where she received the William J. Griffith University Service Award.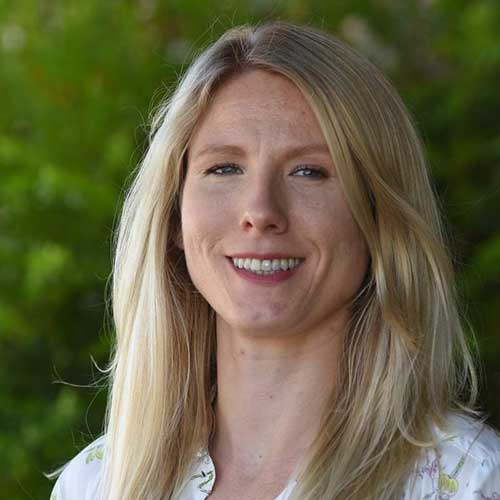 Jessica Wentz joined the Sabin Center in September 2014 as an Associate Director and Postdoctoral Fellow. Jessica is now a non-resident senior fellow at the Sabin Center. She also works as the contracts officer and business operations manager at a climate science research firm in California. Her work at the Sabin Center has spanned a variety of topics related to climate change mitigation and adaptation, sustainable development, and environmental justice. Much of her research has focused on how existing U.S. laws and common law doctrines can be used in conjunction with climate science tohold governments and private actors accountable for contributions to climate change as well as failures to prepare for the impacts of climate change. She has also written on the nexus between climate change and human rights law.
Jessica previously worked as a Visiting Associate Professor and Environmental Program Fellow at the George Washington University Law School. She is a 2012 graduate of Columbia Law School, where she was awarded the Alfred S. Forsyth Prize for "dedication to the advancement of environmental law." She also has a B.A. in international development from the University of California, Los Angeles and an LL.M. in Energy and Environmental Law from the George Washington University Law School.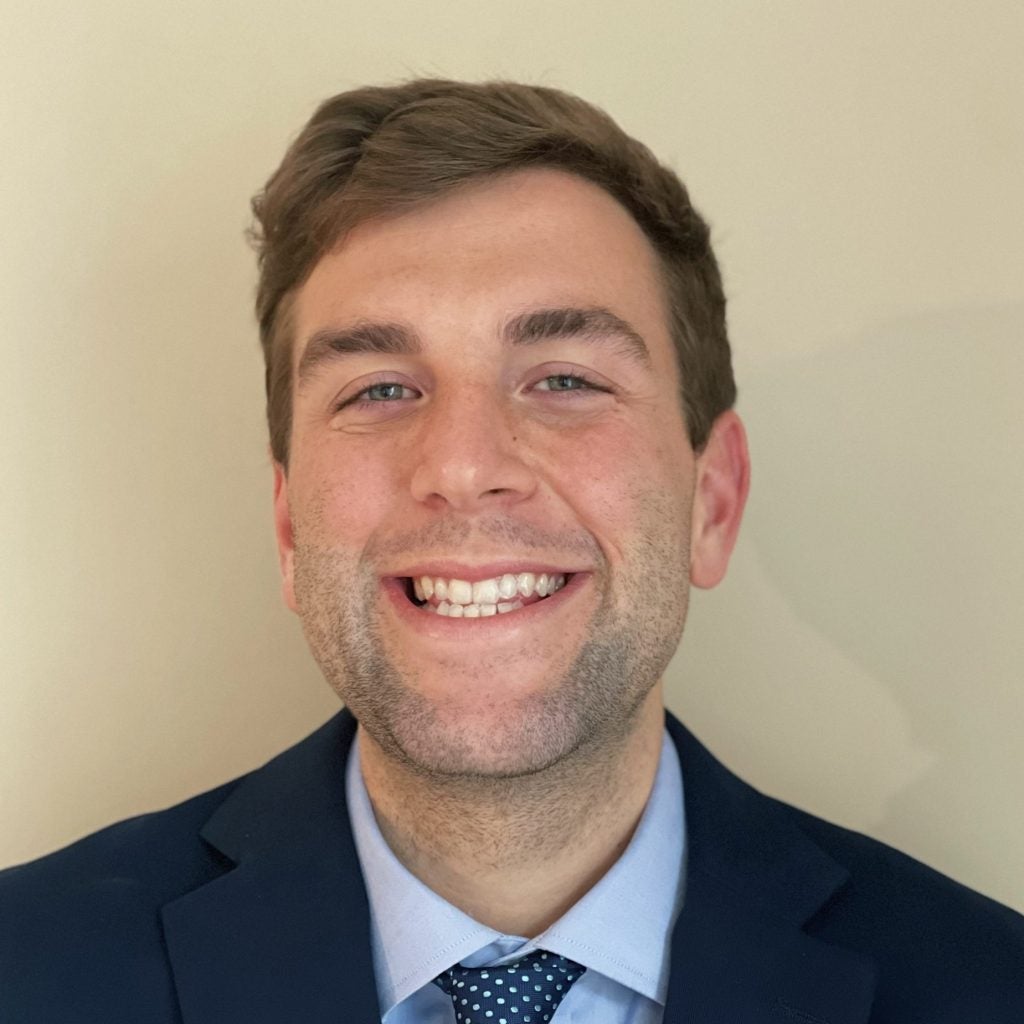 Jeff Fralick is a Climate Risk Analyst at the Environmental Defense Fund, where he conducts factual research on finance, energy, and climate actions, with a particular emphasis on climate risk and financial regulation. Jeff supports the Climate Risk team by contributing scientific evidence and analysis underpinning administrative comments, reports, and briefs.
Prior to joining EDF, Jeff worked as a Research and Policy Assistant in the Environmental Protection Bureau of the New York State Office of the Attorney General. He also served as a Research Assistant at the Earth Institute at Columbia University where he worked to develop an application to track fugitive dust from bauxite mining in Guinea.
Jeff has a BS in Environmental and Sustainability Sciences from Cornell University and a MS in Sustainability Science from Columbia University.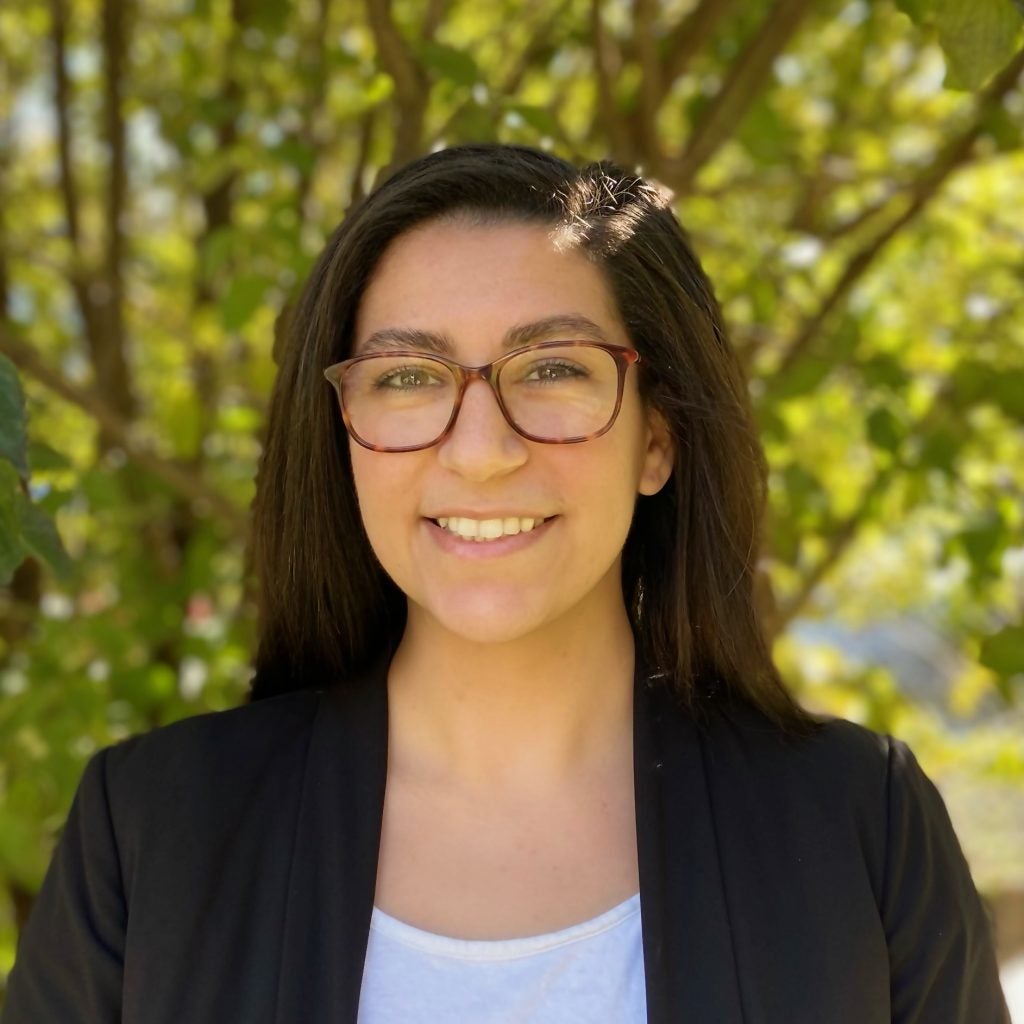 Noha works on federal projects and cases aimed at reducing climate-destabilizing emissions and revealing the consequences of climate change across the U.S. economy. The work will include a heavy emphasis on financial sector regulation and electric sector regulation.
Stephanie joined EDF in 2021, after three years as a litigation associate at a law firm. Stephanie is a graduate of NYU Law, where she served as a Managing Editor of the NYU Environmental Law Journal. While in law school, Stephanie interned with organizations focusing on regulatory policy, environmental law, and environmental justice, as well as the EPA. She is admitted to practice in New York.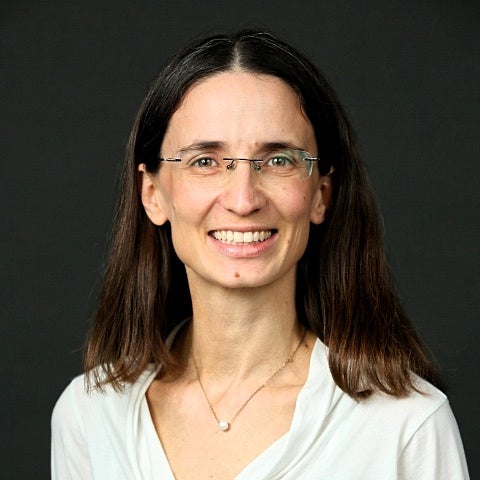 Carolyn Kousky is Associate Vice President for Economics and Policy at Environmental Defense Fund. Dr. Kousky's research examines multiple aspects of climate risk management and policy approaches for increasing resilience. She has published numerous articles, reports, and book chapters on the economics and policy of climate risk and disaster finance. She is a co-editor of A Blueprint for Coastal Adaptation and author of Understanding Disaster Insurance: New Tools for a More Resilient Future.
Dr. Kousky has worked with many communities on resilience strategies and developing inclusive models for insurance and disaster recovery. She is the vice-chair of the California Climate Insurance Working Group, a university fellow at Resources for the Future, a non-resident scholar at the Insurance Information Institute, and a member of the Roundtable on Risk and Resilience of Extreme Events at the National Academies of Sciences, Engineering, and Medicine. Dr. Kousky is currently an author for the economics chapter of the Fifth National Climate Assessment.
She has a B.S. in Earth Systems from Stanford University and Ph.D. in Public Policy from Harvard University.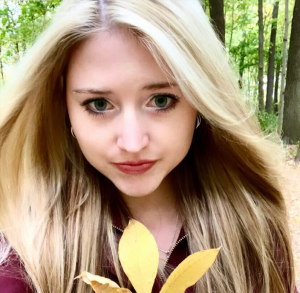 Elle Stephens is a member of the U.S. Legal & Regulatory Team as an Attorney, based remotely in Indiana. Elle works with the climate risk team to drive identification, disclosure, and management of climate-related risks, particularly in the financial system, as well as supporting the transportation team's litigation work during the next few months.
Prior to joining EDF, Elle worked with Earthjustice as a legal fellow and clerked at the Alaska Supreme Court. Elle graduated from University of Michigan Law School, where she served as executive editor on the Journal of Environmental and Administrative Law and completed internships with the Southern Environmental Law Center, the Environmental Law and Policy Center, and the NY State Attorney General's Office. Before law school, Elle received a B.A. in Global Environmental Change & Sustainability and Earth & Planetary Sciences from Johns Hopkins University. Outside of work, Elle's interests include playing dungeons and dragons, running, and wood carving.
Dena Adler is an Attorney at Policy Integrity. She works on issues of federal environmental regulation with a focus on air quality, power plants, and climate resilience.
Prior to joining Policy Integrity, she was an attorney with the clean air team at the Environmental Defense Fund (EDF) in Washington, D.C. At EDF, she worked to defend climate and clean air protections from Trump-era regulatory rollbacks and advance future protections essential to safeguarding public health and the environment. Her portfolio included work to reduce greenhouse gas emissions from the power sector, protect communities from toxic air pollution, and uphold the use of the best available science in the regulatory process. Previously, she served as a climate law fellow at the Sabin Center for Climate Change Law at Columbia Law School. At the Sabin Center, she researched climate litigation trends and worked to develop legal and regulatory tools to increase climate resilience and advance efforts to adapt to a changing climate.
Dena earned her J.D. from Yale Law School and a Masters of Environmental Management from Yale School of the Environment. Dena received her B.A. magna cum laude from Brown University with honors in Environmental Studies.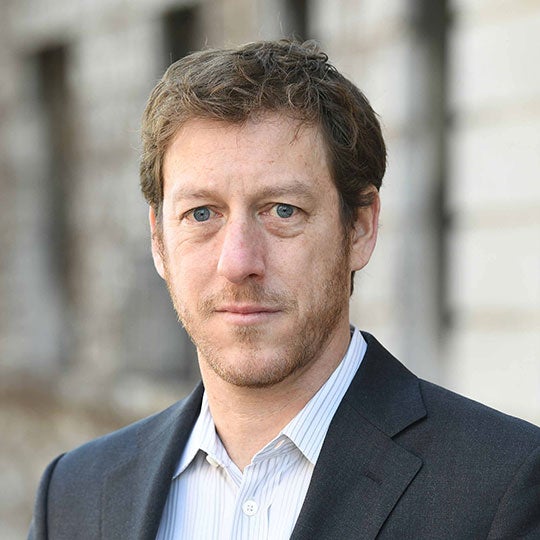 Michael Burger is the Executive Director of the Sabin Center for Climate Change Law, where he leads a dynamic team that is at the forefront of domestic and international efforts to reduce greenhouse gas emissions and promote climate change adaptation through pollution control, resource management, land use planning and green finance. Past and present projects involve collaborations with local and national environmental groups and government representatives, as well as international organizations such as the United Nations Environment Program, the United Nations Development Program, and the International Red Cross. Michael is a widely published scholar, a frequent speaker at conferences and symposiums, and a regular source for media outlets. He has taught at Columbia Law School, NYU Law School and Roger Williams School of Law, and has lead short courses on climate change and human rights in the Hague and Grand Cayman. He is also a co-founder and member of the Environmental Law Collaborative. Michael is Of Counsel at Sher Edling LLP, a boutique plaintiffs firm that represents states, cities, public agencies, and businesses in high-impact, high-value environmental cases.
Prior to joining the Sabin Center Michael was an associate professor at Roger Williams University School of Law, where he taught environmental law, administrative law, and law and literature, and was founder and director of the Environmental and Land Use Law Clinical Externship program. He previously taught in the Lawyering Program at New York University School of Law, and served as an attorney in the Environmental Law Division of New York City's Office of the Corporation Counsel. Michael is a graduate of Columbia Law School, where he was a Harlan Fiske Stone Scholar and an articles editor for the Columbia Journal of Environmental Law; and of Brown University, where he graduated magna cum laude and received the Ratcliffe Hicks Prize for highest standing in language and literature. He also holds a Master of Fine Arts degree from the Creative Writing program at NYU.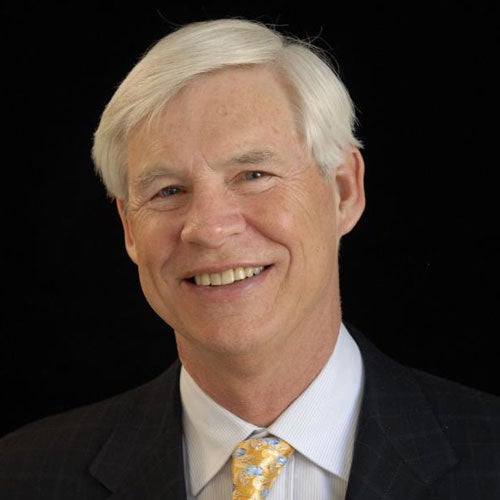 Robert Engle, the Michael Armellino Professor of Finance at New York University Stern School of Business, was awarded the 2003 Nobel Prize in Economics for his research on the concept of autoregressive conditional heteroskedasticity (ARCH). He developed this method for statistical modeling of time-varying volatility and demonstrated that these techniques accurately capture the properties of many time series. Professor Engle shared the prize with Clive W. J. Granger of the University of California at San Diego.
Professor Engle is an expert in time series analysis with a long-standing interest in the analysis of financial markets. His ARCH model and its generalizations have become indispensable tools not only for researchers, but also for analysts of financial markets. Many of these methods are now featured in the innovative public web site, V-LAB, where daily estimates of volatilities and correlations for more than a thousand assets can be found. These forecasts use both traditional and state of the art statistical methods. These computations are used in evaluating portfolio risk, asset allocation, derivative pricing and systemic risk measures now incorporated in the NYU Stern Systemic Risk Rankings. His research has produced such innovative statistical methods as cointegration, common features, autoregressive conditional duration (ACD), CAViaR, and DCC models. Now multiplicative error models (MEM) and factor spline garch (FSG) combine these into ever more powerful statistical tools.
Professor Engle is the Director of the NYU Stern Volatility Institute and a co-founding president of the Society for Financial Econometrics (SoFiE), a global non-profit organization housed at NYU. Before joining NYU Stern in 2000, he was Chancellor's Associates Professor and Economics Department Chair at the University of California, San Diego and Associate Professor of Economics at MIT. He is a member of the National Academy of Science.
He received his Bachelor of Science from Williams College and his MS in Physics and PhD in Economics from Cornell University. He grew up in Media, Pennsylvania, spent 25 years in San Diego and now lives in New York City.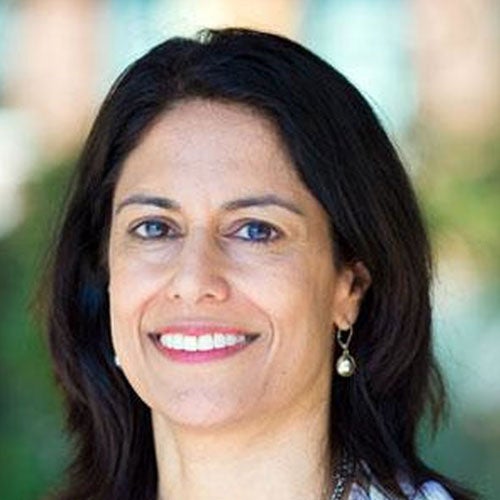 Namrita Kapur is Lecturer in the Practice of Management at the Yale School of Management. Namrita combines a unique mix of traditional finance skills from her time in investment banking with environmental, social and governance (ESG) impact assessment experience as a senior leader in the nonprofit space. She advises the National Geographic Society on its philanthropic impact investing strategy; and, consults to several philanthropists, including founders of one of the oldest venture capital firms and of a Fortune 500 company. She is also a Resident Fellow at the Yale Center for Business and the Environment (CBEY).
Namrita began her capital markets focus by launching and leading the alternative energy franchise at the investment bank Adams, Harkness & Hill, now Canaccord Genuity. She is best recognized for being second-in-command in developing the products and platform of Root Capital – an early leader of the impact investing space. As former Managing Director at Environmental Defense Fund (EDF), she built and led EDF's Sustainable Finance strategy.
In her entrée to philanthropy, Namrita developed and implemented Eileen Rockefeller Family Foundation's approach to organizational development. This involved establishing a partnership with the Ford Foundation's $1 billion BUILD program and working closely with grantees to develop 3-year business plans and organizational strengthening strategies. In parallel, she helped convene and coordinate $75 million of annual global grant-making across 40+ funders worldwide to transition to a clean energy future.
Namrita is an angel investor in the Portfolia fund of funds, which focuses on educating and activating female angel investors. She is also a member of Pipeline Angels, since graduating from their angel investing boot camp.
She serves on the Boards of Environmental League of Massachusetts, Center for Business & Environment at Yale, IE-Brown Executive MBA Program, and the Museum of Science. She holds an MBA and a MA of Environmental Management from Yale University, and a Bachelor's degree in Molecular Biology from Princeton. As a mother of two strong girls, she enjoys imbuing them with her love of foreign languages and is teaching them Hindi and Spanish.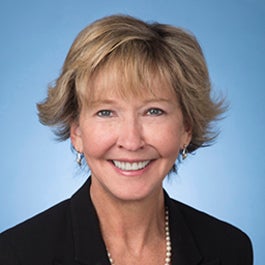 Suedeen G. Kelly is a highly recognized energy practitioner and former commissioner with the Federal Energy Regulatory Commission (FERC). She represents a variety of clients in the electric and natural gas industries on business, regulatory, litigation, enforcement and policy matters such as electricity and gas markets, renewable energy, electricity transmission, natural gas and oil infrastructure, LNG, electricity reliability standards, hydro licensing, carbon emissions, smart grid, energy efficiency and distributed generation.
Ms. Kelly's knowledge of the national electric and natural gas industries includes significant experience in infrastructure development and operation, market structures and financial products, emerging technologies, federal and state laws and regulations, impending policy changes and domestic/international market interrelations. She is an experienced litigator on energy and environmental matters in federal and state courts.
Nominated by Presidents George W. Bush and Barack Obama to three terms as a FERC Commissioner, Ms. Kelly resolved 7,000 disputes with published Commission decisions and personally authored 100 separate statements during her tenure. She is credited with spearheading change in numerous regulatory policies, including transmission interconnection and planning reform, integration and deployment of renewables and smart technology into the grid, the inclusion of smart grid demonstration grants in the stimulus effort, and natural gas quality standards.
Ms. Kelly was recently appointed to the board of the American Wind Energy Association (AWEA) and has served as chair of energy industry practices at two international law firms. She served as regulatory counsel for the California Independent System Operator, and in 1999, she worked as a legislative aide to Senator Jeff Bingaman, then the ranking member of the Senate Energy & Natural Resources Committee. For more than 15 years, she was a professor at the University of New Mexico School of Law where she taught energy law, utility regulation, administrative law and legislative process. She also served as chairwoman and commissioner for the New Mexico Public Service Commission and was a lawyer for the Natural Resources Defense Council and US Environmental Protection Agency.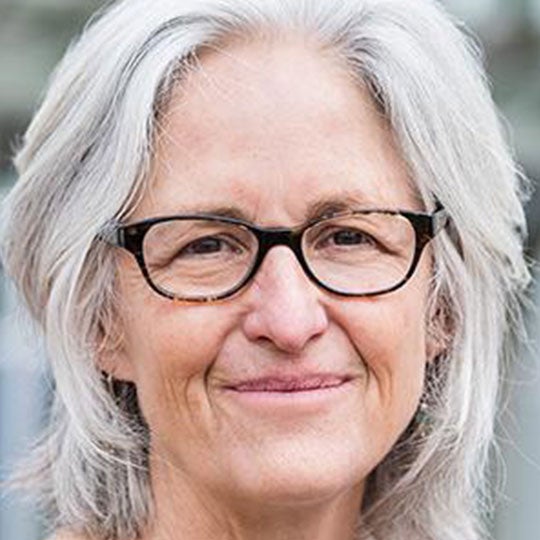 Vickie Patton serves as Environmental Defense Fund's General Counsel and leads its U.S. Clean Air Program. For over thirty years, she has worked with partners to secure landmark national and state protections addressing climate and air pollution, participated in numerous successful climate and clean air cases to protect human health and the environment, and testified before congressional and state legislative committees.
Prior to EDF, she served in the Environmental Protection Agency's Office of General Counsel where she implemented the historic 1990 Clean Air Act Amendments and received the Gold Medal for Exceptional Service. She has received the Air & Waste Management Association's Richard Beatty Mellon Environmental Stewardship Award, the Wirth Chair Award for Creative Collaborations in Sustainability, and the Healthy Community Award received from her local health department for her efforts to address mercury air pollution. Vickie is a co-founder of Moms Clean Air Force, serves on the Boards of the Environmental Law Institute and Earthshot, and in 2013 was inducted as a Fellow of the American College of Environmental Lawyers.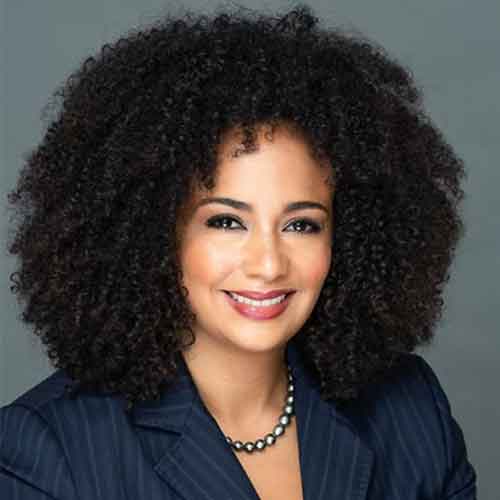 Raya Salter (she/they) is an attorney, consultant, educator and clean energy law and policy expert with a focus on energy and climate justice. Raya is the founder of the Energy Justice Law and Policy Center and a member of the New York State Climate Action Council, the body that is developing the plan to implement the nation's leading climate law, the 2019 Climate Leadership and Community Protection Act, the state origin of the Federal "Justice40" environmental justice initiative.
Ms. Salter is an experienced advocate, having practiced energy law and regulation in multiple jurisdictions, including New York and Hawaii. Raya has worked with environmental and climate justice advocates since 2019 to implement the CLCPA, has testified before congress about its implementation and is an environmental justice advisor to the House Committee on Oversight and Reform and the House Committee on Natural Resources. She is one of the nation's leading Justice40 experts. Ms. Salter has a J.D. from Fordham University School of Law and a B.A. in economics from Wesleyan University.
Raya is an adjunct professor of law at Cardozo Law School and has written widely on energy policy. Her book "Energy Justice, Domestic and International Perspectives" was released by Edward Elgar in 2018.
Raya was named one of the "Energy and the Environment Power 100" by City and State New York Magazine in 2020 and 2021. In 2021 she was honored by New York Lawyers for the Public Interest with the Fishman Access to Justice Award. Raya was named a "Climate Hero" by the Human Impacts Institute in 2019.
In previous roles, Raya was the Lead Policy Organizer for the NY Renews Climate Justice Coalition, a Senior Attorney at the Natural Resources Defense Council and a Regulatory Attorney for the Environmental Defense Fund.
Ms. Salter serves as Board Member for EESI and on the Advisory Boards of Evergreen Action, Our Climate and the Initiative for Climate Risk and Resilience Law, a joint initiative of Columbia Law School's Sabin Center for Climate Change Law, Environmental Defense Fund, the Institute for Policy Integrity at New York University School of Law, and Vanderbilt Law School. She also serves on the Coalition for Green Capital Environmental Justice Advisory Board.
Raya is also a climate and energy content creator and media host. She has produced and been featured as an expert host, advocate and storyteller in print, online and television, including national advertisements for Verizon.
Prior to becoming an environmental advocate, Raya worked as a regulatory attorney at the law firm of Dewey & LeBoeuf in New York City, representing energy industry participants in matters relating to regulation by state public utility commissions and federal agencies, transactions involving energy assets, participation in organized electric markets and inter and intra-state transmission.
Before becoming a lawyer, Ms. Salter worked in community-based organizations teaching technology to youth and adults and developing summer and after school programming.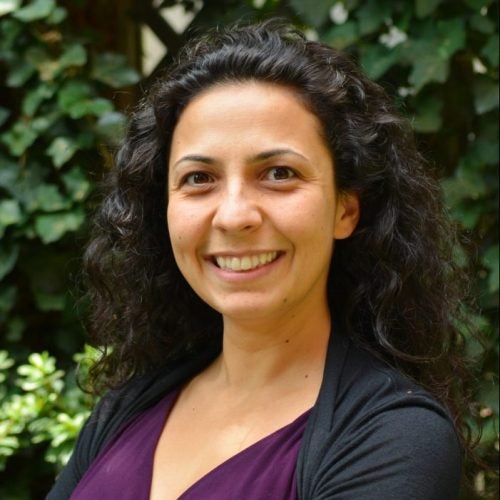 Dr. Burçin Ünel is the Executive Director of the Institute for Policy Integrity at New York University School of Law.
Dr. Ünel, is an expert in utility regulation and environmental and energy policy. She has authored over 100 papers, policy briefs, public comments, and reports on numerous energy and environmental policy issues. Her articles on how to design policies for the future of the grid have been selected by the Environmental Law Institute as one of the year's top five environmental law articles, each year from 2017 to 2019.
Prior to her current role, Dr. Ünel had been the institute's Energy Policy Director, leading Policy Integrity's stakeholder involvement both at the federal and state level in front of regulatory agencies such as public utility commissions and FERC. She also served as a Senior Fellow in the Department of Energy's Office of Policy, where she worked on domestic energy and climate policy issues, focusing on federal clean energy legislation, clean energy deployment, and infrastructure planning.
Before joining Policy Integrity, Dr. Ünel held faculty positions at the Department of Pharmaceutical Outcomes and Policy at the University of Florida, and the Department of Economics at Bogaziçi University in Turkey. She also taught as an adjunct faculty member at the City College of New York and NYU's Wagner Graduate School of Public Service. She received a B.A. in Economics from Bogaziçi University, and a Ph.D. in Economics from the University of Florida.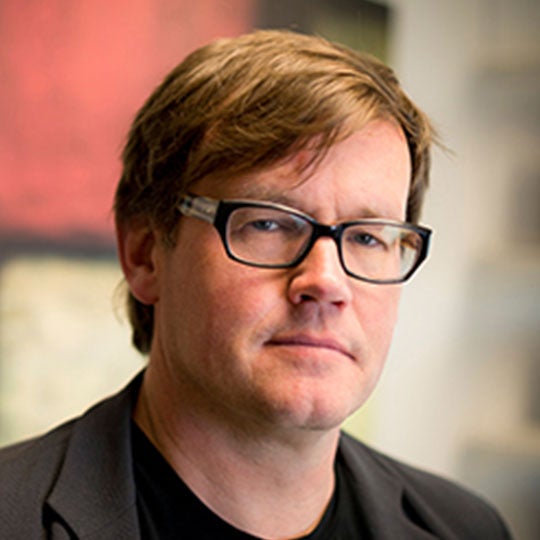 David Victor is a professor of innovation and public policy at the School of Global Policy and Strategy at UC San Diego. He is the Center for Global Transformation Endowed Chair in Innovation and Public Policy. Victor is also the Co-director of the campus-wide Deep Decarbonization Initiative, which focuses on real world strategies for bringing the world to nearly zero emissions of warming gases. Victor is also an adjunct professor in Climate, Atmospheric Science & Physical Oceanography at the Scripps Institution of Oceanography. Prior to joining the faculty at UC San Diego, Victor was a professor at Stanford Law School where he taught energy and environmental law.
His research focuses on regulated industries and how regulation affects the operation of major energy markets. Much of his research is at the intersection of climate change science and policy. Victor authored "Global Warming Gridlock," which explains why the world hasn't made much diplomatic progress on the problem of climate change while also exploring new strategies that would be more effective. The book was recognized by The Economist as one of the best books of 2011.
Victor was a convening lead author for the Intergovernmental Panel on Climate Change (IPCC), a United Nations-sanctioned international body with 195 country members that won the Nobel Peace Prize in 2007. Victor has been tapped by Southern California Edison to lead the company's Community Engagement Panel for decommissioning of the San Onofre Nuclear Power Plant. According to utility officials, he was chosen to lead the panel because he has the vision, leadership and experience to bring together a diverse group of concerned people. Victor, in 2016, was appointed to Co-Chair, The Brookings Institution, Initiative on Energy and Climate. He is a member of the World Economic Forum's Global Future Council on Energy, where his work focuses on the role of natural gas as a transition fuel to deep decarbonization as well as a member of the Council on Foreign Relations. In 2020, Victor was elected to the American Academy of Arts and Sciences, one of the oldest and most esteemed honorary societies in the nation.
At UC San Diego, Victor and researchers at the Deep Decarbonization Initiative work at the intersection of science, technology and policy. They are focused on helping the world cut emissions of warming gases given the very real technology, economic and political constraints that exist.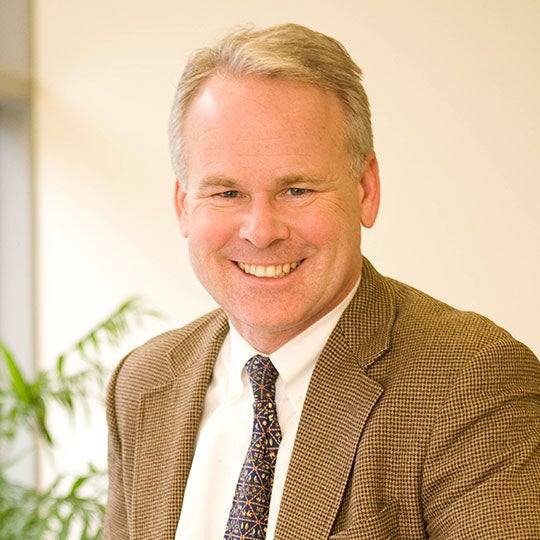 Michael P. Vandenbergh is the David Daniels Allen Distinguished Chair in Law; Director, Climate Change Research Network; Co-director, Energy, Environment and Land Use Program; and a leading scholar in environmental and energy law whose research explores the relationship between formal legal regulation and informal social regulation of individual and corporate behavior. His work with Vanderbilt's Climate Change Research Network involves interdisciplinary teams that focus on the reduction of carbon emissions from the individual and household sector. His corporate work explores private environmental governance and the influence of social norms on firm behavior and the ways in which private contracting can enhance or undermine public governance.
Before joining Vanderbilt's law faculty, Professor Vandenbergh was a partner at a national law firm in Washington, D.C. He served as Chief of Staff of the U.S. Environmental Protection Agency from 1993 to 1995. He began his career as a law clerk for Judge Edward R. Becker of the U.S. Court of Appeals for the Third Circuit in 1987-88. In addition to directing Vanderbilt's Climate Change Research Network, Professor Vandenbergh serves as co-director of the law school's Energy, Environment and Land Use Program. He was named a David Daniels Allen Distinguished Professor of Law in fall 2013. A recipient of the Hall-Hartman Teaching Award, he teaches courses in environmental law, energy, and property. Professor Vandenbergh has been a visiting professor at the University of Chicago Law School and at Harvard Law School. He is a fellow of the American College of Environmental Lawyers and a member of the Board on Environmental Change and Society of the National Academies of Sciences, Engineering and Medicine.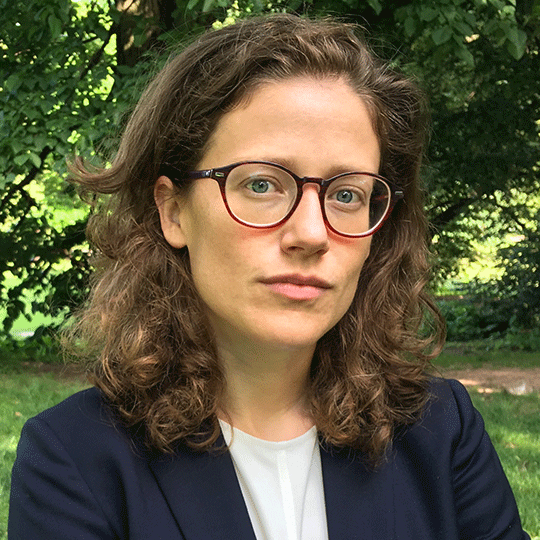 Madison Condon is an Associate Professor at Boston University School of Law. She teaches Environmental Law, Corporations, and a seminar on climate risk and financial institutions. A focus of her recent research is climate change's relationship to corporate governance, market risk, and regulation. Professor Condon's scholarship has appeared in the Utah Law Review, the Washington Law Review, Land Use Policy, and the Review of Environmental Economics and Policy. Before joining BU Law, Professor Condon was an attorney at New York University School of Law's Institute for Policy Integrity, where she participated in litigation against federal regulatory rollbacks. She clerked for Judge Jane Kelly of the 8th US Circuit Court of Appeals and was a postdoctoral fellow with the Earth Institute at Columbia University. Professor Condon holds a JD from Harvard Law School, an MALD from Tufts University's Fletcher School, and a BS in Earth and Environmental Engineering from Columbia University. She was a Fulbright Fellow to the Netherlands where she researched water resources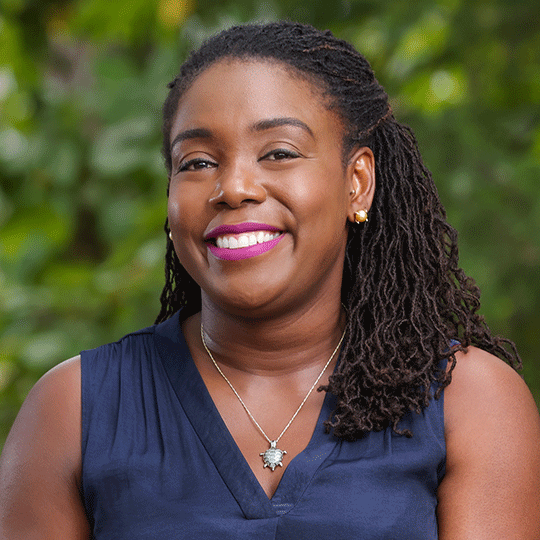 Gina-Gail S. Fletcher, a scholar of complex financial instruments and market regulation, is a Professor of Law at Duke University School of Law. She is a nationally recognized for her research on financial regulation and market manipulation. Professor Fletcher's recent scholarship focuses on the interplay between public regulation and private ordering in balancing financial innovation against market stability and integrity. Her recent scholarship has been published in Yale Law Journal, New York University Law Review, and Vanderbilt Law Review.
Professor Fletcher recently served as a member of the Regenerative Crisis Response Committee, which sought to identify and recommend changes in fiscal, monetary, and financial regulatory policy to achieve carbon neutrality by 2050. She has testified before Congress on financial market structure and investor protection and currently serves as a member of the SEC's Investor Advisory Committee.
Prior to joining Duke Law, Professor Fletcher was an Associate Professor at Indiana University Maurer School of Law and a Visiting Assistant Professor at Cornell Law School. Before entering academia, she was an associate at Gibson Dunn & Crutcher in Washington, D.C., where she specialized in securities regulation, mergers and acquisitions, banking, and corporate governance. She received her BA magna cum laude from Mount Holyoke College and her JD cum laude from Cornell Law School, where she was a member of the Cornell Law Review.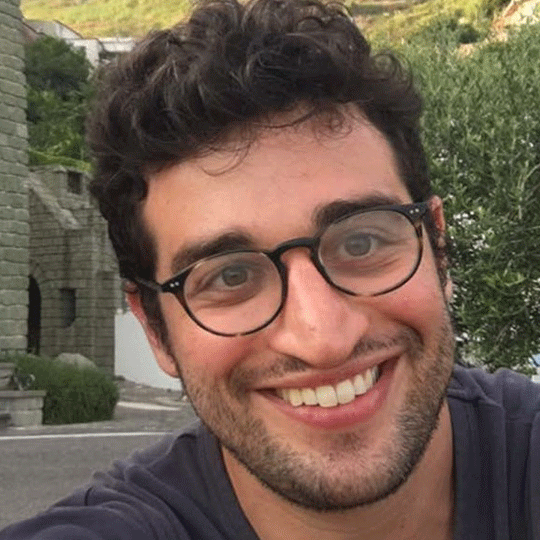 Josh Macey specializes in environmental law, energy law, bankruptcy, and the regulation of financial institutions. His work has been featured in The Wall Street Journal and Bloomberg's Money Stuff, and has appeared or is forthcoming in the Stanford Law Review, the University of Pennsylvania Law Review, the Yale Law Journal, the Michigan Law Review, the Harvard Law Review, the Vanderbilt Law Review, and the Yale Journal on Regulation. He has twice won the Morrison Award (2020 and 2021) for most influential environmental law article of the previous year.
Macey graduated from Yale College, the London School of Economics, and Yale Law School. He has worked at Morgan Stanley and clerked for Judge J. Harvie Wilkinson III on the Court of Appeals for the Fourth Circuit.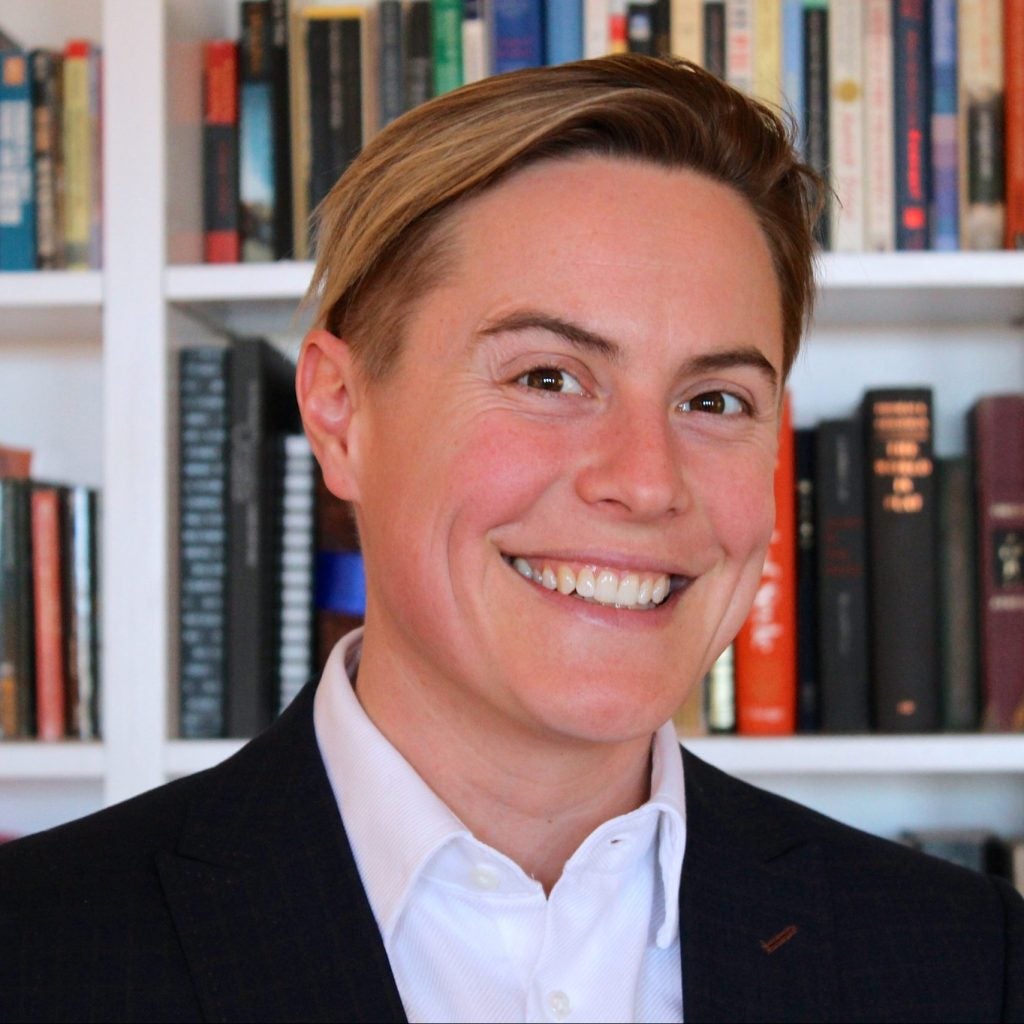 Amanda Shanor is an Assistant Professor at the Wharton School of the University of Pennsylvania, where she teaches and writes about constitutional law, particularly the freedom of speech. Shanor's research explores the changing meaning of the First Amendment and the forces that affect it; democratic theory and illiberalism; and the intersection of constitutional law, economic life, and equality.
Prior to joining the academy, Shanor was a practicing lawyer in the National Legal Department of the American Civil Liberties Union, where she worked on the organization's Supreme Court litigation and national strategy. This included Masterpiece Cakeshop, a case involving a bakery that declined to sell a wedding cake to a gay couple. Shanor was previously a fellow at Georgetown University Law Center's Center on National Security & the Law where she litigated constitutional and national security cases including Humanitarian Law Project v. Holder.
Shanor's scholarship has been published in the Columbia Law Review, the New York University Law Review, the UCLA Law Review, the Emory Law Review, the Wisconsin Law Review, the Harvard Law Review Forum, and the Yale Law Journal Forum, among others. She is a regular contributor to legal blogs, including SCOTUSBlog, and is the co-author of a textbook on counterterrorism law. Shanor teaches first-year Constitutional Law at Penn Law and has also taught at Yale and Georgetown law schools. While an academic, Shanor has continued to litigate, file amicus briefs, and advise and moot advocates on speech, equality, and other constitutional issues, including in 303 Creative v. Elenis, Bostock v. Clayton County, and the SEC's proposed climate disclosure rule.
Shanor is a graduate of Yale Law School and Yale College and holds a PhD in law from Yale University. She served as a law clerk to Judges Cornelia T.L. Pillard and Judith W. Rogers on the D.C. Circuit, and Judge Robert W. Sweet in the Southern District of New York.